Driving Change
2020 Sustainability Report
Our 2020 Sustainability Report provides an enterprise-wide overview of Hillenbrand's approach to environmental, social and governance (ESG) activities in 2020 and outlines our plans for continued progress in these areas. We are proud to highlight Hillenbrand's continued commitment to advancing sustainability, providing a safe environment for employees, applying responsible business practices and contributing to communities.
Previous Sustainability Reports
---
Our Commitment
Hillenbrand is committed to being a company where the positive impacts of our people, products, and partnerships help better the environments in which we operate. This includes focusing on meeting the needs of the present while making improvements for future generations, and using our position to drive change and positively impact the world around us. We describe in detail our global response to the COVID-19 pandemic, efforts to enhance transparency and data and information disclosures, actions taken to improve employee safety and information security, and how we worked to foster an inclusive environment for all employees.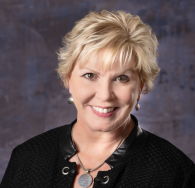 "Our Operating Companies are continually developing and implementing cost-effective processes and technologies that prevent pollution and emissions, conserve energy and raw materials, and recycle waste. We are committed to finding innovative solutions to some of today's toughest challenges." - Kim Ryan, President & CEO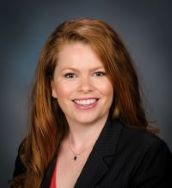 "Our report shows substantial progress in our reporting and transparency. We are committed to integrating sustainability into how we do business, building upon our relationships with stakeholders, and continuing to be a solutions provider for our customers." - Tory Flynn, Chief Sustainability Officer
How we Think about Sustainability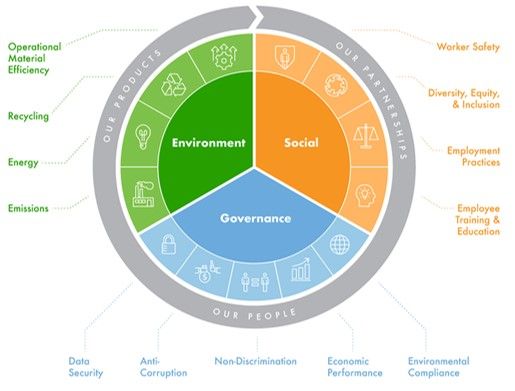 We are still in the primary stages of our sustainability evolution. Our Sustainability Model (pictured, left) incorporates all the topics our stakeholders deemed material (identified through a materiality assessment), with the addition of energy and emissions.
We have mapped these topics into the ESG categories to clearly communicate to stakeholders our focus. The outer gray ribbon, our people, products and partnerships, are what helps us accomplish the work we have ahead of us in these areas.
We know that sustainability has the potential to create return for our shareholders, value for our customers, development opportunities for our employees, and improvements to the communities in which we operate.

History of our Commitment
In September 2019, Hillenbrand publicly committed to advancing sustainability and addressing topics of material importance to stakeholders and our own Core Values by signing onto the United Nations Global Compact (UNGC). Key milestones on our journey are noted below.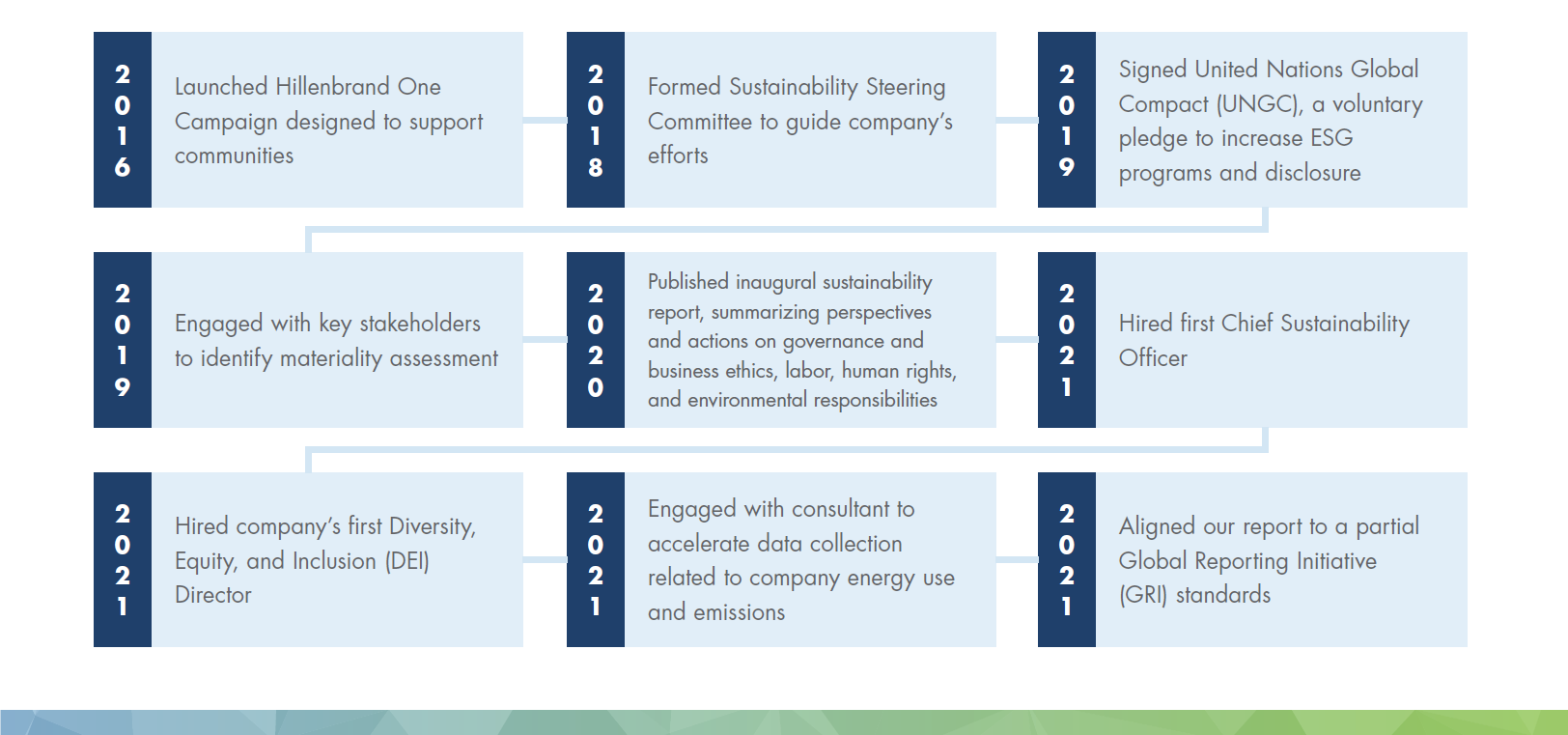 Oversight
The Nominating/Corporate Governance Committee (NCGC) of our Board of Directors is composed of each of our independent directors and is responsible for approving our overall sustainability strategy. Our Sustainability Steering Committee (SSC) is composed of executive leaders who are responsible for establishing our sustainability strategy and presenting it to the NCGC for approval. Our ESG Council is a working group overseeing the three key areas: E, S, and G. The Council is responsible for driving the execution of the sustainability strategy through working groups closely connected to our businesses, which implement standards, KPIs, and strategy across our operations.

Supporting Policies
As a global diversified industrial company, we are committed to pursuing a leadership role and fulfilling our duty to improve the social and environmental impacts of our activities. Our strategy includes adopting policies that advance Hillenbrand's support of the environment and human rights of the people who live in it.
ENVIRONMENTAL
As part of our efforts to minimize risk across Hillenbrand and to uphold the environmental commitments outlined in our Code of Ethical Business Conduct (Code of Ethics), Hillenbrand committed, through the adoption of a Global Environmental Policy in July 2020, to adhere to all environmental regulations and promote environmental stewardship. Hillenbrand's plans in adopting this policy include sharing and cooperating in best practices across operating companies, promoting the purchase and use of recycled materials, and making environmental considerations a priority in our business planning and manufacturing processes.
Human Rights
As a global company, we support international efforts to promote and protect human rights and do not tolerate abuse of human rights in our operations or in our supply chain. The Human Rights Policy adopted in July 2020 outlines our responsibilities and expectations in the following areas:
• Slavery, Forced Labor, Child Labor, & Human Trafficking
• Respect in the Workplace
• Compensation & Working Hours
• Health and Safety
• Collective Bargaining
Supply Chain
As valued partners, our suppliers are a critical part of Hillenbrand's success. To adhere to our Core Values, we require each of our suppliers to comply with applicable legal requirements, our Human Rights Policy, our Environmental Policy, and our Code of Ethics. We also require adherence to our Supplier Standards. We began to implement these standards in 2020 and formally adopted them into policy in 2021. Key elements of our supplier standards include:
• Marking and Shipping
• Disciplinary Practices
• Product, Facility, and Process Security
• Compliance with laws including Non-Discrimination & Human Rights