Our Strategy
At Hillenbrand, we seek to leverage our strong financial foundation and the Hillenbrand Operating Model to deliver sustainable profit growth, revenue expansion and free cash flow. In turn, we reinvest that cash in new growth initiatives for our existing businesses as well as in strategic acquisitions to drive profitable growth. The key enabler of our strategy is the Hillenbrand Operating Model.
HOW WE OPERATE
We strive to provide superior return for our shareholders, exceptional value for our customers, and great professional opportunities for our people through deployment of the Hillenbrand Operating Model (HOM). The HOM is a consistent and repeatable framework designed to produce sustainable and predictable results. The HOM describes our mission, vision, values and leader's mindset; uses our management practices in Strategy Management, Segmentation, Lean, Talent Development and Acquisitions; and prescribes three steps (Understand, Focus and Grow) to make our businesses both bigger and better. Our goal is to continue developing Hillenbrand as a world-class global diversified industrial company.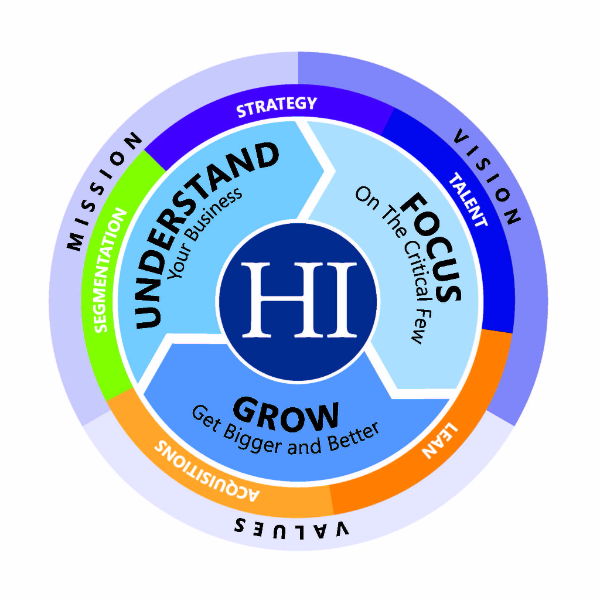 ABOUT US
Hillenbrand is a global diversified industrial company with businesses that serve a wide variety of industries around the world. We pursue profitable growth and robust cash generation to drive increased value for our shareholders. Hillenbrand's portfolio includes industrial businesses such as Coperion, Milacron Injection Molding & Extrusion, and Mold-Masters, in addition to Batesville, a recognized leader in the death care industry in North America. Hillenbrand is publicly traded on the NYSE under "HI."
A Story of Growth
Hillenbrand became a publicly traded company in 2008. Since that time, Hillenbrand has experienced significant company growth. In 2019, Hillenbrand acquired Milacron Holdings, a manufacturer and distributor of engineered and customized systems in the plastics technology and processing industry. The acquisition nearly doubled the number of global employees and expanded the company's geographic reach with operations in more than 40 countries.