Careers
GROWING TALENT, BUILDING LEADERS
Talent is strategic. We understand the value of talent, and our talent strategy is an intrinsic part of our business.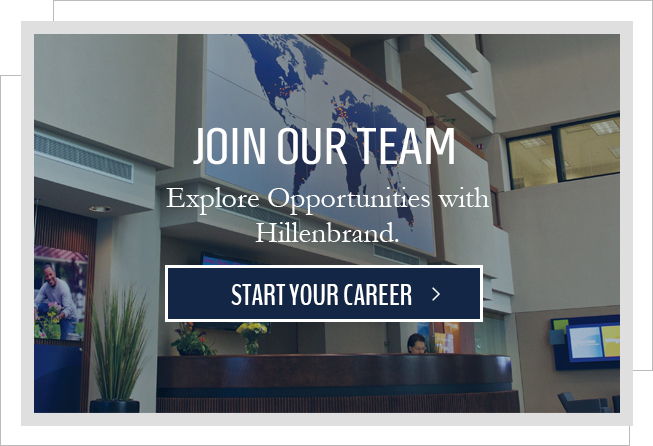 To support the achievement of our associate's objectives, Hillenbrand focuses on:
Defining individual talent needs

Attracting diverse sources of thought

Assessing and developing individual and collective talents

Aligning associates' career with the business needs and objectives

Rewarding for performance in a competitive, motivating way

Engaging talent in pursuit of the Hillenbrand vision


We have created standardized tools and processes to support each phase of our associates' careers.
EMBRACING DIVERSITY, VALUING INCLUSION
Diversity, Equity, and Inclusion are integral to our success. Our commitment to these principles helps ensure fairness and equality in our decision making. Diversity and inclusion also allow us to fully engage and utilize the talents, backgrounds and capabilities of individuals and teams, creating and maintaining a work environment where diverse ideas are highly valued and viewed as critical to achieving a world-class, global industrial company. In turn, associates can reach their potential and maximize their contribution to our strategic goals.