One Campaign volunteers help at schools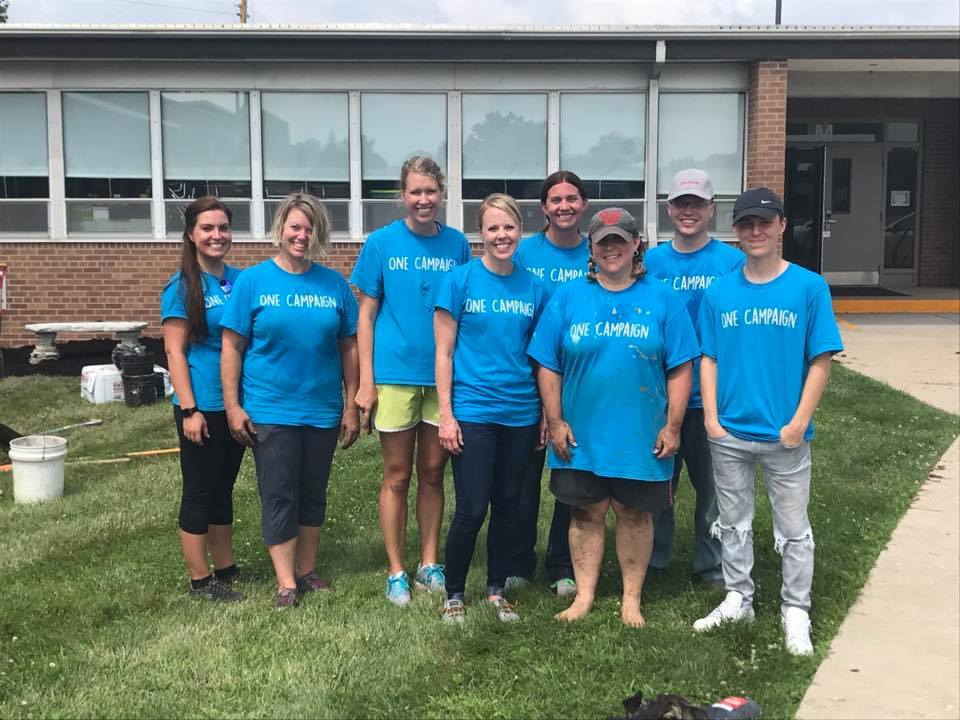 Hillenbrand Inc., along with one of its operating companies, Batesville Casket Co., recently announced plans for their second annual One Campaign. This is a community outreach program structured around one week of volunteerism, a one-month educational awareness campaign and one significant corporate gift, in addition to Hillenbrand's ongoing corporate giving, according to a press release.
From July 10-14, HI and BCC employees, Batesville Community Education Foundation members, Batesville Community School Corp. trustees and employees and area elected officials joined together to complete various projects, reported Erin Sweitzer, HI communications manager. Projects included:
• Painting a mural in the Batesville High School cafeteria (It was designed by 2017 BHS graduate Anna Sing);
• Painting the BHT teachers' lounge and classrooms;
• Assembling shelving for the BHS athletic complex;
• Power washing BHS bleachers and the locker room building;
• Sanding and painting the shed next to the BHS track;
• Building garden benches at BHS;
• Landscaping the sensory garden at Batesville Intermediate School and building a sensory wall (this project is still in progress and was delayed due to rain);
• Removing wallpaper from the BCSC administration building;
• Painting Batesville Middle School classrooms, band room and library; and
• Constructing picnic tables at BMS.
"Individual worth and integrity is one of the core values at the center of who we are as a company," said Joe Raver, HI president and chief executive officer. "Giving back to our communities helps us bring these values to life. Community engagement not only builds important relationships with civic partners, but contributes to strong communities and deep employee pride. All of these things help us attract and retain the talent necessary for Hillenbrand to grow."