Local businesses surprise kids with holiday gifts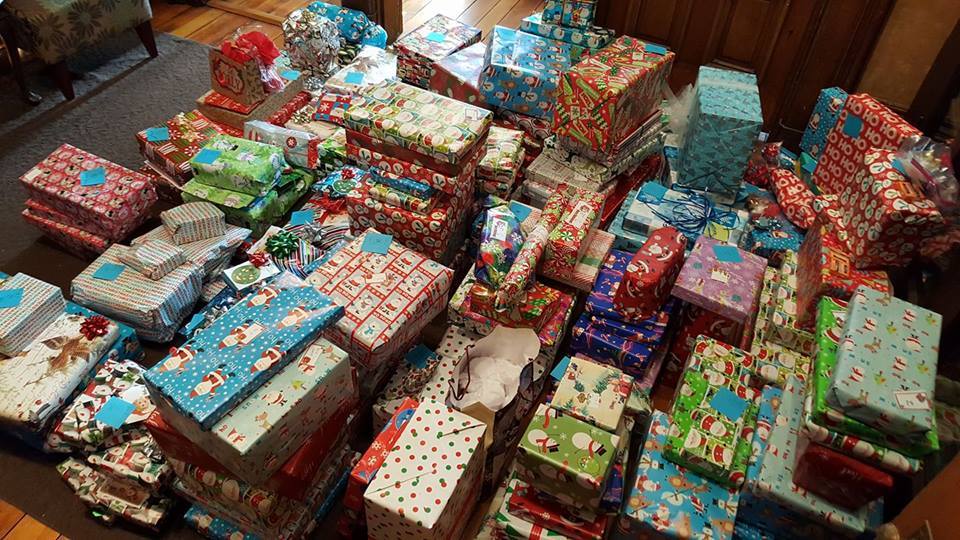 Every year employees at Hillenbrand Inc. and a subsidiary, Batesville, sponsor disadvantaged children at Christmas.
Southeastern Indiana Voices for Children was in the middle of doing a monthlong educational awareness project with the Hillenbrand One Campaign when Batesville project engineer Hilary Johnson was working on the Christmas project. After talking in detail with Voices for Children director Tonya Ruble-Richter, Johnson and her team chose to sponsor the abused and neglected children of Ripley and Jefferson counties served by the nonprofit.
After studying wish lists, associates at several different departments from the two companies donated money, went shopping for gifts and wrapped them. They originally wanted to sponsor 60 children, but then sent several more requests as employees joined the mission. In the end, 77 children were surprised during the holiday season.
According to the director, "They provided multiple gifts for every child – more than 500 gifts total!" Two pickup locations were set up – Hillenbrand headquarters in Batesville and the SEIVFC office in Madison – for Court-Appointed Special Advocate volunteers and Indiana Department of Child Services employees to retrieve the gifts. Ruble-Richter was thrilled that "Hillenbrand loaded up a box truck and delivered the Jefferson County gifts to the Voices office."
She observed, "The feedback from CASA volunteers and IDCS employees was heartwarming. Many said they felt like Santa, carrying the huge bags over their shoulders filled with gifts for their kiddos. Over and over we saw the shock on their faces when they saw just how much these kids were receiving."
"It was an overwhelming experience to see so much giving for these children during a time that is normally very difficult for them."
Tory Flynn, Hillenbrand director of communications and public affairs, said, "We were humbled by the opportunity to partner with Voices for Children in October as part of the One Campaign's Month of Educational Awareness. During that month, Batesville Casket's Employee Engagement Team saw an additional opportunity for partnership, which allowed many of our associates to donate to an organization that gives so much to our community. The generosity our employees displayed throughout the holiday season should be seen as a testament to the lasting impact Voices for Children had on them individually and our company as a whole."