KSLA members learn about leadership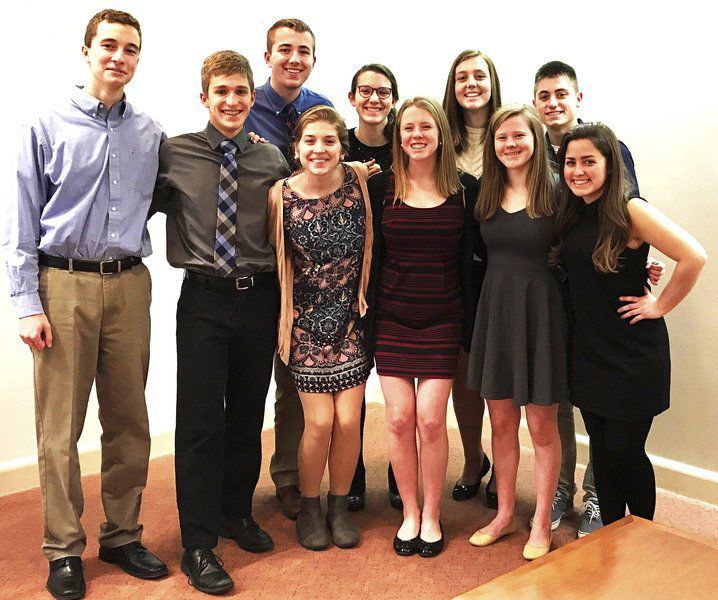 Batesville High School Kiwanis Student Leadership Academy members attended a leadership day hosted by Batesville Casket and Wood-Mizer Jan. 20, reported KSLA senior member Mary Poltrack.
First, the students went to Wood-Mizer, where they took a plant tour and learned more about the company's products and management. Additionally, company officials explained the importance of employee feedback and gave students tips for hiring processes in the future.
"Next KSLA students traveled to Batesville Casket, where they listened to a great group of speakers," according to Poltrack. Batesville Community School Corp. superintendent Paul Ketcham spoke to the students first. He emphasized the significance of communication skills and always doing the right thing, even when no one is looking. Finally, he stated that leadership is influence and encouraged the KSLA members to be difference makers in their lives.
Then the students were addressed by Troy Turner, Batesville Casket chief marketing and information officer. He urged the students to develop their leadership skills, saying that anyone can become a leader if they work hard to become one. "Also, he revealed that good leadership doesn't require a title and it's how you act to those around you that makes you into a leader," Poltrack pointed out.
The final speaker was Jeremy Cook, owner/operator of Cook Performance. He spoke to the students about his hardships faced over the years and how he worked to overcome those and start a successful business of his own. He persuaded the students to do their best no matter what they were doing.
She concluded, "The Kiwanis Student Leadership Academy would like to thank Casket, Wood-Mizer and all of the speakers for the time spent to put on a great event."