Kimberly K. Ryan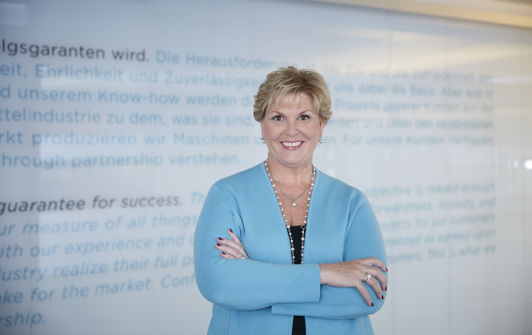 Download PDF
Kimberly K. Ryan, 51, was elected President of Coperion GmbH effective September 2015. Since August 2018, she also oversees the Company's Rotex business. Ms.Ryan has also been a Senior Vice President of Hillenbrand since April 2011. Prior to being appointed President of Coperion, Ms. Ryan served as President of Batesville effective April 2011.
Ms. Ryan has also served as a member of the Board of Directors of Kimball International, Inc. since 2014, including as a member of the Audit Committee during that time and as Chair of the Board since November 2018. She was appointed to the Board of Directors of Conexus Indiana in December 2018.
Prior to joining Hillenbrand from 2006 until 2011, Ms. Ryan served as Senior Vice President, North America, Post-Acute Care of Hill-Rom Holdings. Prior to that, she held various senior and leadership roles at Hillenbrand Industries, Inc., our former parent, and its subsidiaries, including leading its Turnaround Program, Shared Services, and Information Technology from 2005 to 2007, and from 2000 to 2005 serving in roles including Vice President, Shared Services; Vice President, Batesville Business Information Systems; and Director, Enterprise Systems. Ms. Ryan began her career with Batesville in 1989, holding positions of increasing responsibility within Batesville and the Company's former parent in finance, strategy, operations, logistics, and information technology.