From Intern to CEO
JOE RAVER: INTERN TO CEO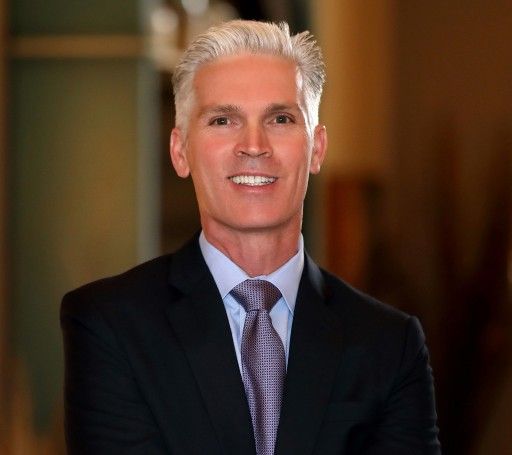 In today's world, professional experience is critical for soon-to-be graduates. Internships are a great way for college students to gain real-life work experience, network and kick-start their careers. As for businesses, internships help create talent pipelines and fulfill business needs. While starting out at a new company can be challenging, hard work and talent really do pay off.
At Hillenbrand, interns are given the tools and experiences necessary to grow their professional development and allow them to make an impact on the company.
As a global diversified industrial company, Hillenbrand offers amazing opportunities and invaluable career development. Take it from our very own President and CEO, Joe A. Raver, who first started working for Hillenbrand's Batesville Casket Company as an intern.

Born and raised in Batesville, Indiana, Raver was no stranger to the town's rich history with the Batesville Casket Company, one of the city's largest employers, founded in 1884.

Upon graduation from Batesville High School, Raver pursued a degree in Economics from Dartmouth College in New Hampshire. During the summers between college, Raver worked as a marketing and strategy intern for Batesville Casket Company hoping the extra pay could help fund his education. Soon after graduating from Dartmouth in 1988 Raver began working for Eli Lilly, an American pharmaceutical company.
In 1994 after years of working in sales, Raver recognized his love for strategy and decided to pursue his MBA in Strategy and Marketing from the Kellogg School of Management at Northwestern University. During this time Raver began working part-time again for Batesville Casket, where his natural talent for sales and strategy did not go unnoticed.
From 1994-2004 Raver held various leadership roles with Batesville Casket in merchandising, strategy and logistics, before taking on the role of Vice President and General Manager of the respiratory care division of Hill-Rom, a leading global provider of medical technologies and former sister company of Batesville Casket. Throughout his time with Hillenbrand, Raver was asked to take on assignments which were beyond his current knowledge or skill level, called stretch assignments. Although challenging, Raver agrees those situations helped him grow more than anything else.
"ALMOST EVERY SINGLE ASSIGNMENT I'VE HAD SEEMS TO BE A STRETCH ASSIGNMENT, AND I THINK THAT'S WHERE PEOPLE DEVELOP THE MOST," RAVER SAID. "WE HAVE A TREMENDOUS NUMBER OF OPPORTUNITIES; HILLENBRAND IS A TRANSFORMATION STORY, WE ARE GROWING AND DOING ACQUISITIONS. THAT CREATES OPPORTUNITIES FOR PEOPLE TO BUILD AND DEMONSTRATE THEIR SKILLS AND TO BE SUCCESSFUL."
In 2008, Ken Camp, Raver's long-time mentor and then President of Batesville Casket, reached out to Raver with the opportunity to come back to Batesville and succeed him, as Camp moved to the position of President and CEO of the newly founded Hillenbrand, Inc.
"KEN GAVE ME THE CONFIDENCE ON ONE HAND TO CONTINUE TO STRIVE AND TO PROGRESS MY CAREER BUT HE ALSO GAVE ME THE FEEDBACK, SOMETIMES HARD TO HEAR, ON HOW I NEEDED TO IMPROVE," RAVER SAID. "THAT WAS A GREAT COMBINATION AND I TRY AND DO THE SAME FOR THE PEOPLE I INTERACT WITH AS WELL."
Raver served as President of Batesville Casket for three years before becoming the President of the Process Equipment Group in 2011, the Hillenbrand businesses which design, develop, manufacture and service highly engineered industrial equipment around the world. In 2013 Raver succeeded Camp as President and CEO of Hillenbrand.
Being a part of Hillenbrand means being a part of something special. What once was a North American Casket Company has developed into a world class growing global diversified company. Our internships are designed to give students the chance to shape their own experience and build the skills necessary to begin their career. If our CEO started out as an intern, so can you!
"IT'S AN EXCITING TIME TO BE AT HILLENBRAND. WE ARE SHAPING THIS COMPANY FOR THE NEXT DECADE AND BUILDING SOMETHING THAT WILL BE OUR LEGACY," RAVER SAID. "IF THAT EXCITES SOMEONE, TO BUILD SOMETHING, THIS IS A GREAT PLACE TO BE RIGHT NOW."