Hillenbrand's One Campaign Gives Time, Money To Batesville Area Resource Center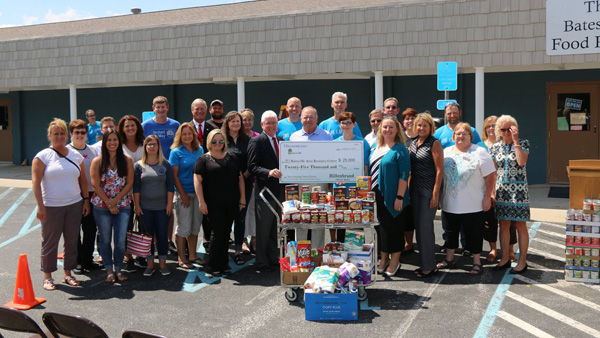 (Batesville, Ind.) – Hillenbrand, Inc.'s One Campaign is doing a lot of good in the Batesville community.
The company on Wednesday presented a $25,000 check to the Batesville Area Resource Center, which connects the area's needy with food and various services. The BARC was chosen as Hillenbrand's One Campaign 2017 Year of Giving recipience.
The presentation was the highlight of Hillenbrand's Week of Giving, in which employees volunteered with members of the United Way of Franklin County to update the resource center's facilities. United Way of Franklin County has been a large supporter of BARC.
Hillenbrand announced the One Campaign back in April as community outreach program structured around one week of volunteerism, a one-month educational awareness campaign, and one significant corporate gift, in addition to Hillenbrand's ongoing corporate giving. The Batesville-based company has plans to taken the campaign global in 40 countries where it has operations.