Direct flights from Indy would boost economy, say business leaders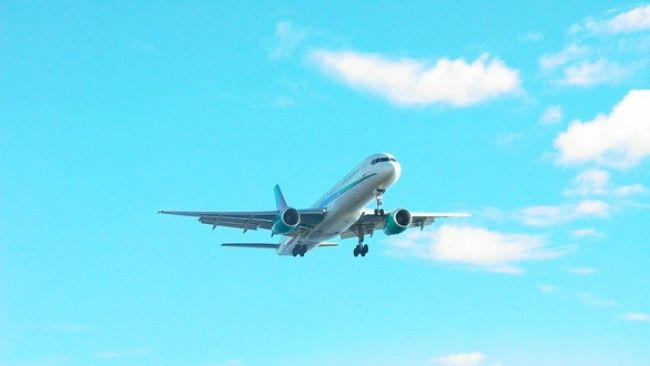 INDIANAPOLIS — Business leaders across the state are urging lawmakers to approve incentives for more direct international flights to Indianapolis, saying these flights will boost the region's economy.
In a letter to Sen. Luke Kenley, R-Noblesville, Hillenbrand, Eli Lilly, Cummins Inc. and 25 other Indiana businesses asked him in his role as Senate budget leader to consider adding money to the biennial budget for nonstop air connections.
"As you know, we conduct business in an increasingly digital and global economy, yet physical connectivity remains a vital element of operations," the letter said. "If the opportunity for direct service became a reality, it would significantly enhance our state's competitive advantage for business and economic growth."
For Hillenbrand, an international trade company headquartered in Batesville, direct flights are crucial, said Hillenbrand President and CEO Joe Raver.
Operating in 40 countries around the world in markets such as plastics, chemical, food and death care, Hillenbrand is a globally diversified industrial company.
But Raver, along with the other Indiana business leaders, worries his company won't be able to do that without additional funding for international and domestic direct flights from Indiana.
Eric Shields, vice president of policy and strategic initiatives for the Indiana Economic Development Commission, said Hillenbrand is one of several businesses in Indiana with a global footprint that could benefit from additional direct flights in and out of Indianapolis. The company's Batesville headquarters is about half way between Indianapolis and Cincinnati.
"For them, in the conversations we've had, it'd be really appealing for them to be able to drive the 45 minutes to Indianapolis and fly direct to London or somewhere else in Europe to get to their locations," Shields said, "as opposed to driving to Cincinnati or connecting somewhere else."
Indianapolis Airport Authority Executive Director Mario Rodriquez agreed.
"Nonstop connectivity is a critical variable for companies considering where to locate their headquarters and invest in growth," Rodriquez said. "In addition, nonstop connectivity also helps with talent retention and allows Indiana businesses to continue to compete for the world's best workforce."
In an open-letter to the General Assembly, Rodriquez partnered with three airport executives from across the state to join in the campaign for adding more direct flights.
The Indianapolis International Airport currently offers nonstop service to 46 destinations, both domestic and international. Most recently, the Indiana Economic Development Commission partnered with United Airlines in 2014 to establish a direct flight from Indianapolis to San Francisco. The commission provided a $1.5 million "safety net" to the airline in a two-year contract to help kick start the effort in case it didn't meet its minimum revenue goals.
Rodriquez said by the end of the first year, the route was "self-sustaining" and no longer required additional funding.
After seeing the success of the nonstop flight, Alaska Airlines decided to hop on board, launching its first direct flight out of Indianapolis to Seattle next month. It will also add nonstop connections from Indianapolis to San Francisco in September.
Currently, the Indianapolis airport only offers direct international flights to Toronto, Cancun and Punta Cana.
"The Indiana global business community needs and expects national and international direct flights to retain and attract businesses in the region," Rodriquez said.
Since the beginning of the year, Gov. Eric Holcomb has pushed for funding to improve the state's connectivity with the world. That is why he allocated $5 million a year in his proposed biennial budget for additional nonstop flights to and from the Indianapolis International Airport.
"Investing in infrastructure means more than maintaining the roads and bridges we already have;" Holcomb said in an opinion-editorial last month, "it means securing more direct flights to national and international locations, something the global business community needs and expects."
Shields said it's all about attracting investment to Indiana, and direct flights is just one way of doing that.
"We're investing a lot in roads and bridges in Indiana, and that's physical infrastructure, and direct flights is sort of another part of the transportation equation," Shields said. "People need to be able to move around the country."
But with a $1.2 billion road funding plan, House Republicans did not allocate any funds for direct flights.
Sen. Luke Kenley, R-Noblesville, did include $2 million annually for direct flights in the Senate's budget plan — $3 million less than Holcomb requested per year.
"The reality is that the businesses of America operate at high speed, and they want to have easy connections and they've already shown some successes with an investment in that approach," Kenley said.
The Indiana Chamber of Commerce is not giving up the fight for the funds, specifically to fund a nonstop service from Indianapolis to Europe. Chamber Chief Executive Officer Kevin Brinegar said it's not a matter of lawmakers failing to understand the value of direct flights, but instead is an issue of what to prioritize in this year's "tight budget."
"In my observation, it's not a matter of getting it or agreeing with the concept," Brinegar said. "It's a matter of priorities and that fact that this is a very tight budget year and there are a lot of competing ideas and demands on the budget."
Brinegar is still pushing for $5 million a year to help secure this nonstop flight service from Indianapolis to London, despite competing demands.
Brinegar and other business leaders say they believe there is demand for a direct flight from Indianapolis to London to eventually pay for itself. However, he said funding from the General Assembly is needed to offset the cost of gate fees and staffing that an airline would incur with a nonstop flight.
Brinegar also signed the business leaders' letter to Kenley. More than 250 people travel from Indiana to Europe every day through connecting flights, according to the letter, which puts Indiana among the "top unserved transatlantic markets in the country."
Lawmakers have fewer than two weeks to resolve their differences before a final version of the biennial budget is ready to send to the governor's desk at the end of the month.
While business leaders like Raver, Shields and Brinegar hope to see funding for nonstop travel connections out of Indiana, Shields said it appears lawmakers like Kenley are moving in the right direction.
"We want to see our economy grow and this is one way we can enforce that in a positive way. We need more people to look at Indiana as a place they want to be," Shields said. "Direct flights is one of the means to achieving economic potential."