Community Affairs
Our Commitment
The Core Values in the Hillenbrand Operating Model indicate that employees are to be responsible corporate citizens committed to the health and safety of people and involved in their local communities. This commitment inspired the launch of the Hillenbrand One Campaign four years ago. Hillenbrand is now beginning to invest in and embrace a broader sustainability initiative, which is a more strategic way to fundamentally strengthen our business while contributing to society.
SUSTAINABLE DEVELOPMENT GOALS
As part of our larger sustainability initiative, Hillenbrand has adopted the United Nations Global Compact Sustainable Development Goals (SDGs), a global multi-year journey to "Make Global Goals Local Business" by driving awareness and responsible business action to support the achievement of the goals. Because of this, our external public affairs programming, partnerships, and volunteering are tied to Sustainable Development Goals.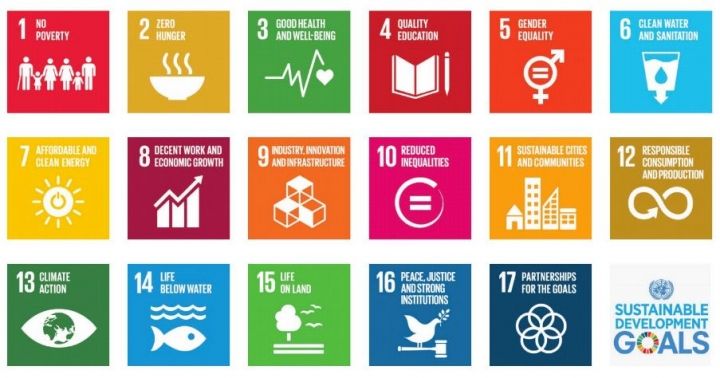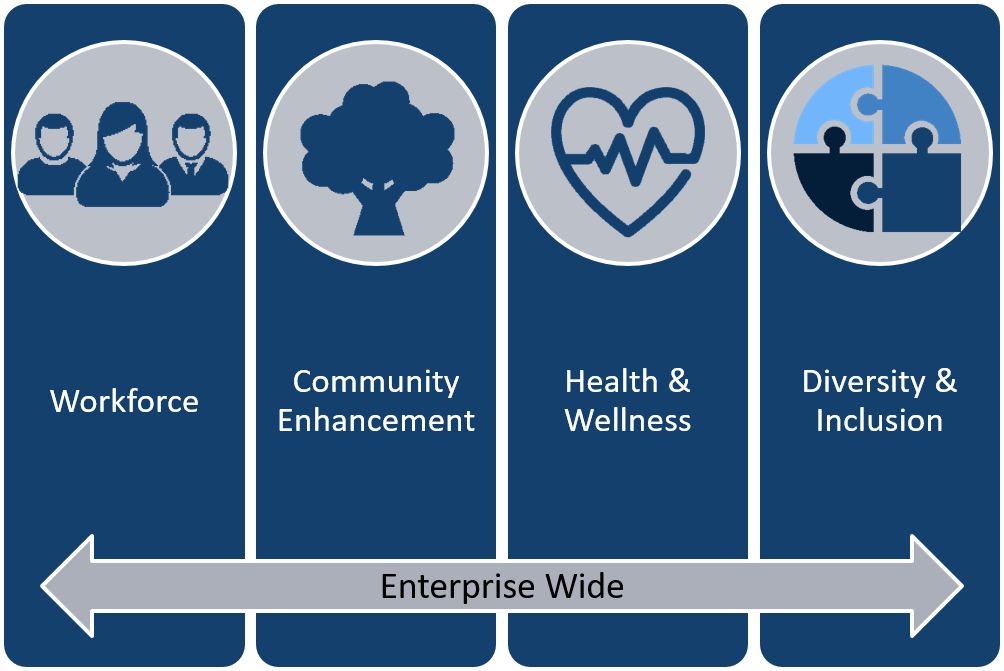 OUR ENGAGEMENT
When we engage with an organization, we want to ensure the partnership aligns with our values, cultivates growth within the organization, and drives an increased value in the community. Therefore, we focus our engagement efforts on the following areas: Workforce, Community Enhancement, Health & Wellness, and Diversity & Inclusion.
Community engagement has been part of the corporate mindset since the early days of Hillenbrand. Today, we strive to make our community involvement consist of more than just writing a check. We want to be engaged and understand what our community does, who they serve, and how they bring value.
One Campaign
In 2016, Hillenbrand launched a community engagement initiative: the One Campaign. The One Campaign has been historically built on four main concepts:
• One day of service
• One week of community volunteerism
• One month of an educational awareness campaign and in-kind donation drive
• One year of a significant corporate contribution that will "move the needle" in the community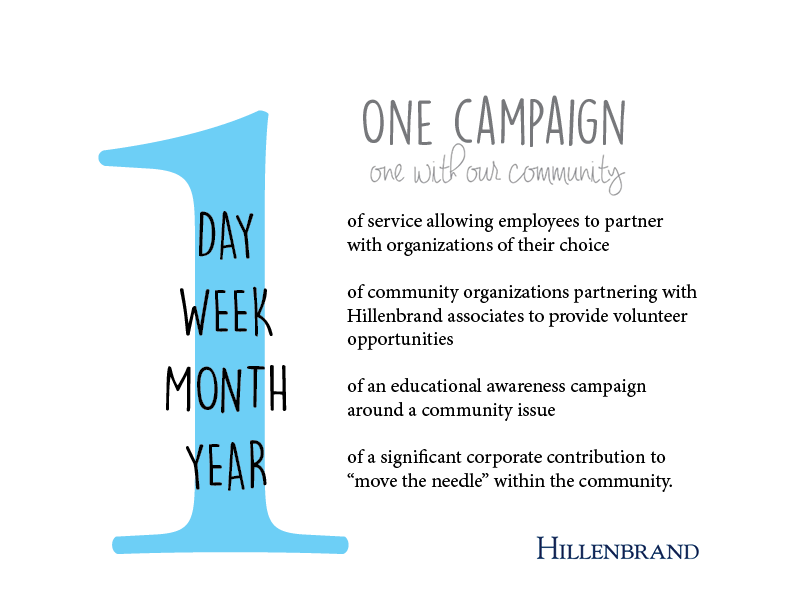 In 2019, we reoriented the focus of the Company's One Campaign to certain of the SDGs while preserving the campaign's historical framework and emphasizing collaboration and innovation. If you are interested in partnering with us on this initiative in the future, please refer to the donation request form here.