Celebrating the manufacturing culture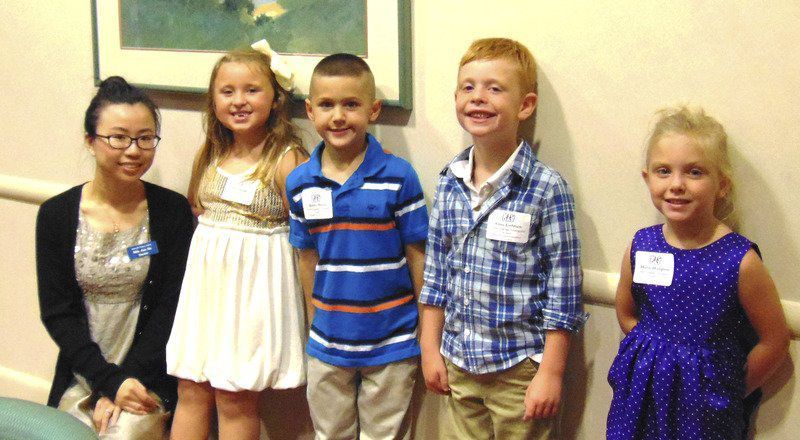 Manufacturing Day in Batesville was held Sept. 14 at Hillenbrand.
Lt. Gov. Eric Holcomb pointed out, "We can all agree that Indiana's future success involves how our workforce develops over the next couple years. We're going to have to fill more than 1 million jobs.
"I am pleased to report our efforts to fill these needs are showing success. More Hoosiers are working in the private sector than ever before. This is obviously due to the teamwork we've been experiencing over the last 10-12 years from the thousands of businesses partnering with us and local leadership to identify what each specific community is looking for.
"We're in a community today (Batesville) that exemplifies this success .... This is a manufacturing community that has truly answered the call of this demand-driven workforce," he emphasized.
"Ten to 12 years ago, we were stalled out. We weren't retaining Hoosiers or talent that was demanded, and we were spending more than we were taking in. My, how times have changed in a little over a decade.
"We had to expand our economy and diversify. We had to put the pedal to the metal. We created this culture that truly encourages teamwork and this spirit of development, so risk takers see a big upside when deciding where to locate and grow. We have some advantages in location, location, location.
"We have invested billions in infrastructure programs over the last decade to complete major projects .... We're one of the top five states in terms of overall business climate.
"This year will mark the 30th anniversary of (the film) 'Hoosiers,' and it reminded me of other movies, 'Rudy,' 'Breaking Away' and 'Madison,'" movies about Indiana. "Hollywood figured it out. If you work hard and play by the rules, you can really determine your own destiny and fight with the big boys and win."
He noted, "We've been landing jobs and businesses that in the past flew over our heads. Now they're coming to Indiana .... We're on the right track. Getting the economy and business climate right is extremely important .... (and) we'll continue to be innovative."
Steve Braun, Indiana Department of Workforce Development commissioner, revealed, "Eric Holcomb and I believe workforce development is one of the most important issues we have to deal with at the state level, and we are committed to work hand-in-hand ....
"We have over a million jobs we have to full over the next decade .... that's 100,000 annual openings. About two-thirds will be replacing retiring workers, and the rest are new jobs." The estimated future employment growth for the fastest-growing sectors are: health care and social assistance, 15 percent; manufacturing, 13.4 percent; leisure and hospitality, 12.2 percent; retail trade, 12 percent; and professional and business services, 11.33 percent.
"How do we find people to fill these jobs? .... We need to engage employers to create a better demand-driven workforce system, align education and training assets around in-demand skills and advance workforce skills to meet continuing economic development opportunities."
Some resources are already available to help meet these goals. "Skill Up I provided $11 million to 13 recipients. EcO (Economic Opportunties through Education) of Southeast Indiana was a grantee of $1.8 million to link people to well-paying employment for a seamless pathway in advanced manufacturing. This included work and learn opportunities for high school students and the expansion of project-based learning. Skill Up II is underway and will award up to $9 million."
Diane Raver can be contacted at diane.raver@batesvilleheraldtribune.com or 812-934-4343, Ext. 114.
Second in a two-part series
Part 1: Manufacturing Summit held, Sept. 23
Youth presentations
• Four Batesville Primary School kindergarten students, Robby Bruns, Cruz Gribben, Hattie Hampton and Ellie Snapp, who are in the Mandarin Dual Language Immersion Program, sang a song in this language and said some Mandarin words.
• Four Batesville High School students who attended the Manufacturing Summer Camp, Aidan Jennewein, Taylor Townsley, Sarah Ronnebaum and Carver Lunsford, revealed what they learned from the experience.
• BHS graduates Tanner Kellerman, Brett Fledderman and Caleb Pierson, along with BHS principal Andy Allen, Heartwood Manufacturing President Joe Meyer and Ivy Tech Community College associate vice chancellor of student affairs/high school strategies Hank Ahaus, explained the co-op program, which allows students to attend classes at BHS and Ivy Tech and gain work experience at area businesses. The three young men who went through the program explained the advantages: Pierson said, "What interested me was it was a nontraditional way to enter the workforce, and it presented a much better way for me to start my career." Fledderman noted, "It was more hands-on." Kellerman added, "They can't teach you in a classroom what someone has done for 20-30 years."