Attracting and retaining talent important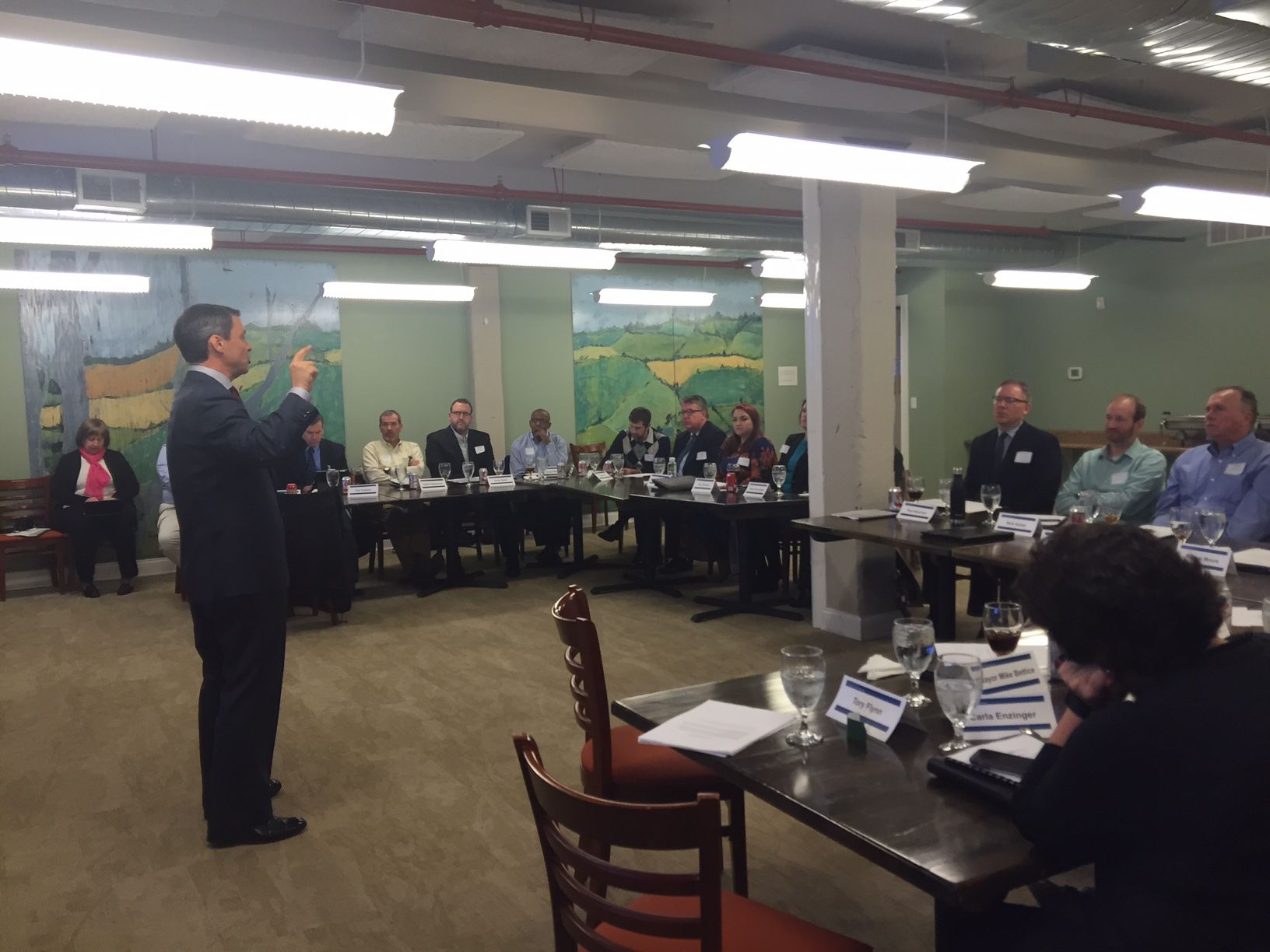 Victor Smith, principal of Bose Public Affairs, Indianapolis, and former Indiana secretary of commerce under then Gov. Mike Pence, told attendees, "Right now we have an incredible opportunity as a country. Japan has declining population and a stagnant economy and is sitting on a lot of cash .... Western Europe has the same thing. There's a lot of stuff going on there and a lot of indecision .... (and) China has a lot of indecision .... In the grand scheme of things, the U.S. is pretty stable ....
"The U.S. is becoming more attractive and a safe harbor for investments for both U.S. and foreign companies." Businesses are looking at the Midwest, and the Hoosier state has been on many people's radar.
He explained that in 2016, "227 companies located or expanded in Indiana, 20,321 new Hoosier jobs were committed, $3.68 billion in investments were committed and the Indiana Economic Development Corp. average project wage for these companies was $25.43 an hour .... (and) the unemployment rate is going down. It is at 4 percent right now.
"As a state, we don't necessarily need to attract something like Target or an Amazon fulfillment center. We don't need to go after jobs for jobs' sake. Let's not be so caught up on the number of jobs. Let's look at the quality and be focused on higher wage jobs."
The Indianapolis resident stressed, "Talent is an issue ... (and) we need to attract and retain talent if we want to grow.
"We need to make sure there are great places to live, work and play to attract talent." Times are different now than what they used to be in regard to what people are looking for. "My daughter, who is a senior in high school, will go to Indiana University. When she graduates, she will choose where she wants to live and then find a job .... When my dad graduated, he went where the jobs were and found a place to live there."
Smith discussed the Indiana Regional Cities Initiative. "In order to succeed, we have to attract and retain talent on a regional basis. It takes regional collaboration, state support and local action."
This initiative set "a framework for neighboring communities across the state to work together to develop regional visions that are supported by compelling development plans focused on quality of place," according to the IEDC website. "With seven regions representing 70 percent of the state's population submitting strategic plans, the initiative is helping each region develop positive and unique national brands, transforming them into global destinations for talent.
"As a financial partner, the state selected north central (South Bend area), northeast (Fort Wayne area) and southwest (Evansville area) Indiana to receive $42 million each in a funding match for their bold development plans. These plans outline 100 quality of place projects totaling more than $2 billion in investments."
The speaker emphasized, "Status quo is not an option. You need to define your destiny and aspire to what you want to be ....
He offered some suggestions of how to get started: "Create a community asset inventory. Make it an honest assessment .... Consider looking at what you have from a third-party perspective. Some of the communities we've worked with literally made a video. You and I drive by the same places all the time, and we're blind to some of the things out there." Consider what an employee's spouse would notice about the city.
When deciding how to move forward, "start with manageable, doable projects that will show pride in the community."
In addition, "take action by showing an entrepreneurial presence and culture .... create a brand for the city and claim it .... Tell your story and believe your story."
The Muncie native pointed out, "You have so many things (in Batesville) a lot of of other places don't have."
He encouraged group members to "talk with the folks that got the regional groups together. Pick their brains. Ask them what they learned in the process and what you should look at for here. It's a fresh set of eyes."
Attendees wondered what the priority should be, concentrating on this area being a great place to work or a great place to live.
Mayor Mike Bettice noted, "This is something we have struggled with internally. The city has already invested millions on projects to attract new businesses to Batesville. It's a good thing to expand the economic base, but we also have to invest some money so we can attract people ..... We have to have a balance between those two things. I think you have to go after both. One without the other doesn't work."
Smith agreed, "They kind of serve each other. If both are successful, you're successful."