A Day in the Life of a Corporate Intern
By: KARSEN W. 2019 INTERN, hILLENBRAND HUMAN RESOURCES
6:30 AM: Alarm Goes Off
Ah, the lovely sound of an alarm clock in the morning… everyone's favorite! I get up and get ready for the day, making sure I have some coffee brewing because that's an essential, right? At Hillenbrand Corporate there is a "Dress for Your Day" dress code, but since I have a few meetings today I go with a business professional outfit.
7:30 AM: Drive to Work
I live in Harrison, Ohio which is about 25 minutes away from Batesville, Indiana where Hillenbrand Corporate is located. Because I'm from Kansas I was given a housing stipend and assisted with finding a furnished apartment close to Batesville, which took some weight off my shoulders!
8:00 AM: Arrive at Work
Once I get to Hillenbrand I head to my office in the "Intern Room." Only four interns work in this room, but many of the other interns come and make daily visits. The Intern Room has a mix of HR, Sustainability, Finance and Public Affairs interns and I really enjoy it! Not only do we encourage each other to do our best work and be productive, but we have also begun to feel like a little work family as well.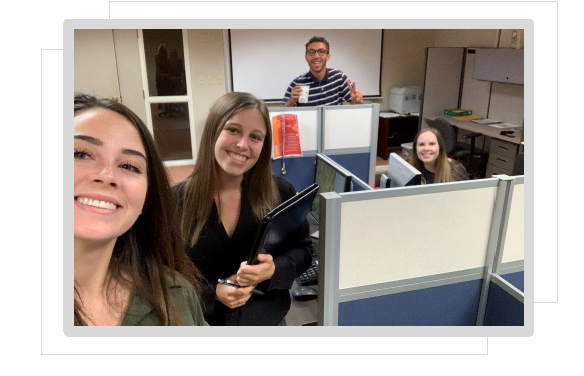 8:05 AM: Check Emails and Calendar
My first meeting of the day is with my manager. We set up one-on-one meetings every week for updates on projects I'm working on and for my manager to give me the guidance and tools needed to be successful. Since interns get to guide their own internship, every day looks different. By the looks of my calendar, today is going to be a busy one!
8:30 AM- 10:30 AM: Meetings
After my one-on-one with my manager I meet with my team, which consists of two other interns and three Hillenbrand employees working in similar departments. As a team we work together to complete tasks and stay up to date on what everyone is doing. Our team leaders connect us with people in the enterprise that are in positions which interest us, as well as invite us to meetings and events they think could be beneficial.
11:45 AM – 1:00 PM: Lunch & Learn
Every two weeks, Hillenbrand caters in a free lunch for their interns and schedules one of their Executive Leaders to speak with us. Today we are hearing from the President of Coperion which is one of Hillenbrand's operating companies, Kim Ryan. Interns from all around the world Skype in if they are not able to attend in person. So far, we have heard from Hillenbrand's President & CEO and Batesville Casket Company's President. Below is a picture of the Lunch & Learn with our CEO! I've gained some valuable advice and it's been so cool to be able to interact with executives and hear their story.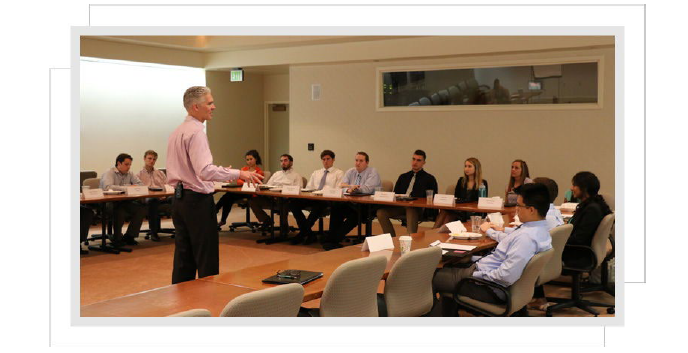 1:00 PM – 4:00 PM: Work on Projects
Since Hillenbrand is a growing global company, there is lots of opportunity! I have been given the opportunity to work in a variety of areas in addition to Human Resources, so I feel my projects cover a very broad range of experiences. My projects this summer have focused mainly on workforce development, and for a lot of them I have even been the project lead.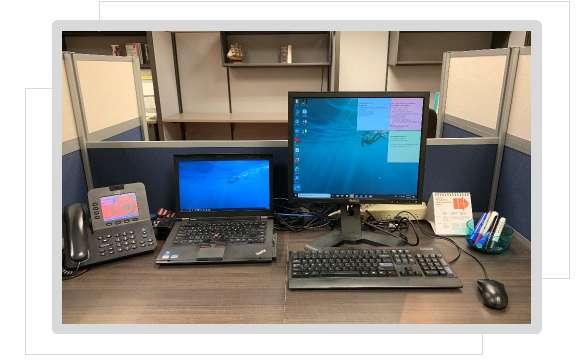 2:30 PM: Coffee Break
Time to grab a quick pick-me-up! There are Keurig machines all over this place… it's amazing. The Vanilla Latte is my favorite, but all the other interns will tell you the Hot Chocolate takes the cake.

4:00 PM: Invasion of the Intern Room
It's about that time of the day when our office becomes the cool room. It's nice to take a break to catch up with my peers and joke around for a few minutes before finishing up our day! Enjoy this dysfunctional picture of our daily ritual.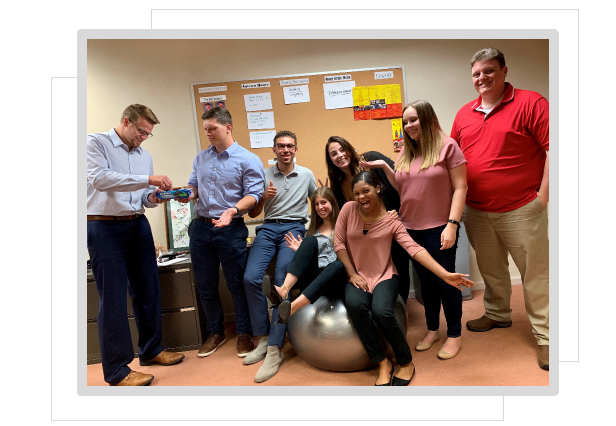 4:30 PM: Meet with Mentor
Every intern is paired with a mentor for the summer and mine is the Director of Compensation for Hillenbrand. We meet every week to catch up and are reading a book called "The 4 Disciplines of Execution." I have helped with some of her projects, too!
5:00 PM: Time to Go Home
That's a wrap! After a busy day it's time to head home. See you tomorrow, Hillenbrand!